Behind the scenes: meet our Maîtres Chocolatiers
Daniel Stallaert and Souad El Maslouhi have only one thing on their mind: chocolate. It comes as no surprise, as the Leonidas Maîtres Chocolatiers dedicate themselves wholeheartedly to their passion every day.
Within their workshop, these artisans tirelessly explore premium ingredients, modern flavors, and delectable combinations to craft delightful chocolates for your pleasure.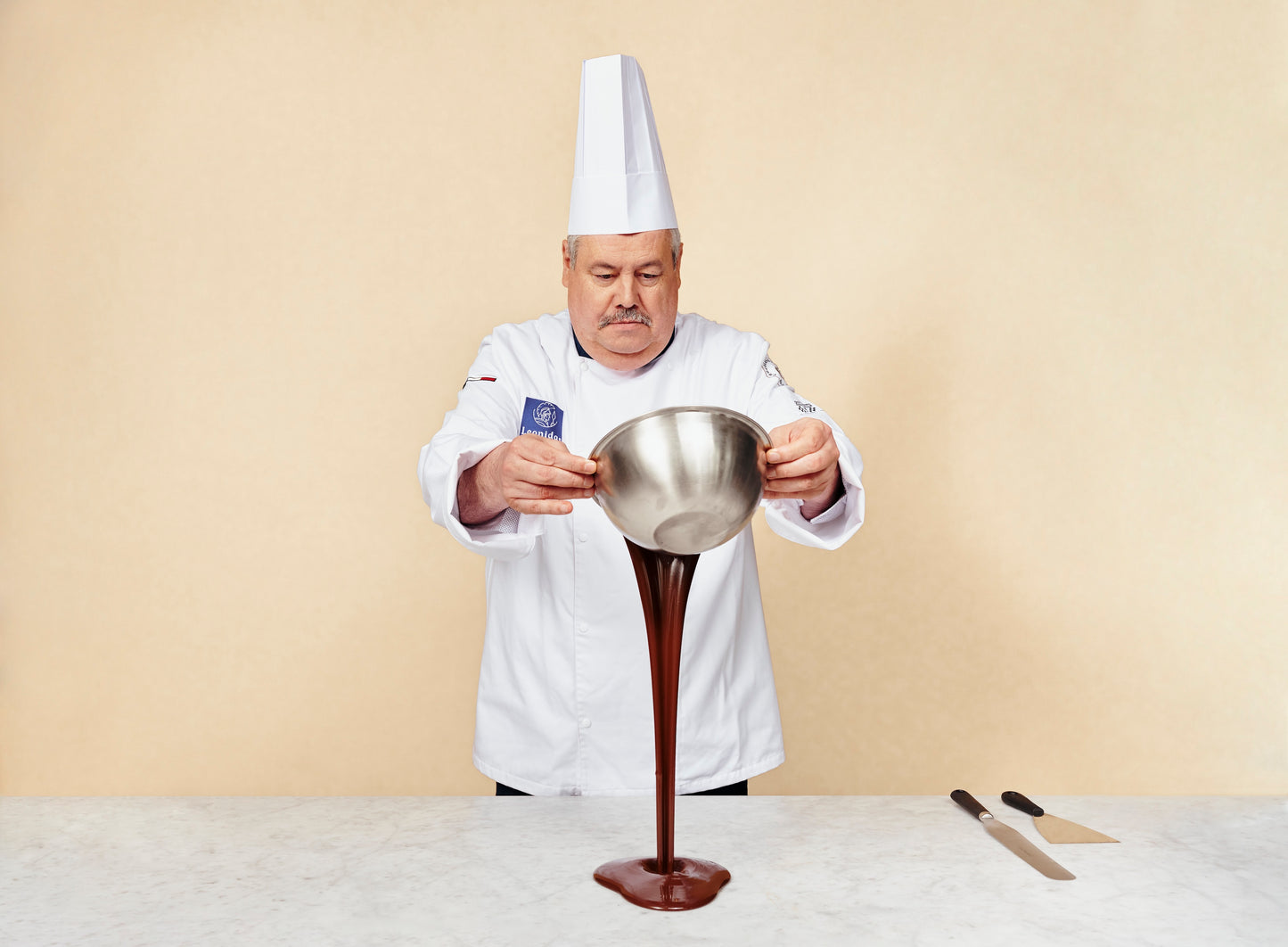 Exceptional quality and freshness
Master Chocolatiers are the true artisans of the chocolate world, skilled in the delicate art of transforming simple ingredients into extraordinary confections. With their extensive knowledge, experience, and unwavering passion, these culinary craftsmen and craftswomen create edible works of art that captivate the senses and delight the palate. Meticulously selecting the finest cocoa beans, harmonizing flavors, and perfecting techniques, Master Chocolatiers bring forth a symphony of taste, texture, and visual splendor in each and every chocolate creation.
Indulge in the assurance of top quality with our Master Chocolatiers. Immerse yourself in the world of artisanal chocolates that exude unparalleled freshness, meticulously crafted using authentic cocoa butter and the finest, purest ingredients.